Chicago Home Staging
More About Outdoor Staging
We realized that none of the other home staging companies do it like we do it, so we wanted to highlight outdoor staging a little bit more.
It may not feel like it right now, but these outdoor living spaces can be big selling points for potential buyers! While the inside of your house is obviously important, an outdoor living space can make your home feel bigger than it is and a staged outdoor living space can foster visions of ways to make the most of it.
Don't let the outside of your house go untouched, give us a call so we can make sure this feature isn't left behind.
Arbor Day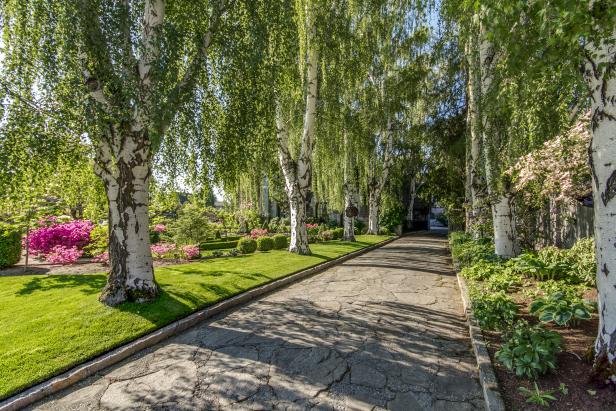 Though we can't help with lawn care, we wanted to point something out. It's Arbor Day! Did you know that while staging the inside of your home can increase the value, making sure your lawn is in tip top shape can too?
Find out how mature trees in a well-landscaped yard can increase the value of a house almost 20 percent. HGTV explains.
Get your whole home ready to go to market by calling Phoenix Rising at 312-450-8365 or email paulc@chicagostaging.com.
Since we have spent so much time speaking about kitchens recently, we got a little hungry, so off to the dining room we go.
Dining rooms offer more than just a place to eat. It can be a place to start your day with breakfast with your family or unwind after a long day at work. It can be your table for games with friends or so much more! Don't let your bare dining room turn people away from seeing all the potential your house has to offer! Let us stage it to make sure your potential buyers see what their future could look like in the home.
Call us at 312-450-8365 or email paulc@chicagostaging.com.
Balancing Your Kitchen
Staging a kitchen can be tricky. Too much stuff on the counters and it looks cluttered. Too little and it looks bare. Finding the balance of just the right amount of stuff is what we're all about! We can help you with every room in your house to make sure your home looks it's best when it comes to pictures for the listing or in person for the showings.
Speaking of Tricky
A picture is worth a thousand words — so does that make two pictures with two thousand words?
This before and after picture shows just how much can happen to highlight a beautiful kitchen.
Decorating Month
It might be half way over, but did you know that April is decorating month? It's true!
So much about your mood can be determined by how your home looks. April was declared "decorating month" to give a time when you can focus on your home and update the look.
Not sure where to start or what to do? That is where we can help you! Our interior designers have years of experience in making sure your home is not only beautiful, but functional for all of your needs. Time to give us a call!
Don't Forget to Decorate Out Back Either
You might not think a home with this at their back yard would need to be staged — but check out the patio! Aren't those lounge chairs just asking for you to come lay on them and enjoy the sunshine?
Give us a chance to make sure you're whole home, inside and out, is inviting. The more comfortable a potential buyer feels the more likely they are to put in an offer! Call us at 312-450-8365or email paulc@chicagostaging.com and get started today.
Good News
Thinking of selling your home this year? This holds some great news for you!
Freddie Mac says total home sales, housing starts and house prices will rise this year to their highest point since 2006, according to its March Outlook.
Read More
New Building
This means its especially important to remember new construction homes are no exception to the home staging rule! It's a fact, staged homes sell faster than empty homes.
If you're a builder or rehabber, chances are you don't want to buy furniture just to sell the home. That is exactly what we are here for! We have all the furniture that any home could need to make it more appealing for potential buyers. Plus we have the talented pool of designers to make your listing stand out from the competition.
Ready to get started or have more questions? Call us at 312-450-8365 or email paulc@chicagostaging.com.
Staging that one place!
You know that area in your home that you just can't get right? You've tried several different pieces of furniture there, but it just isn't sitting right with you. Afraid buyers will notice it when the room is empty, don't worry let our home staging experts work their magic.
Give us a call — that's where we can step in and help! Whether it's an awkward room, opening, corner or more, we're here to help make your home beautiful and functional! Home staging highlights a home many strengths and conceals flaws in the design. We're the experts at making mundane into marvelous!


Spring Break and in Home Getaways
Spring Break time! Don't you just love the feeling of walking into a beautiful room when away on vacation? Whether it's in a hotel, vacation home, condo or more — why not recreate that moment for potential buyers (or yourself) in your own home?
If you're looking to sell your home or just a new look give our interior designers a call and let them know what you're envisioning! If you're doing it for yourself, they can take the best of your home, make it truly yours, and you can find that piece of vacation, even after a long day at work!
Call us at 312-450-8365 or email paulc@chicagostaging.com to schedule your free consultation and spring into something new!
The start of spring marks a busy time for the real estate market in Chicago! This is great news if you plan on buying or selling a home — BUT — it also means you're going to need to go the extra mile to make sure your home stands out if you're selling!
Home staging is that solution! We have proof that a desirable staged home sells in 50% less time than a non-staged home! Most home buyers start their search on the internet and look at many homes. After looking at hundreds of empty rooms, dozens of descriptions like 'master bedroom' with a completely empty room, help buyers pick your home with amazing photos of a beautifully transformed house. These pictures make it easier and quicker to potential buyers to view your property. This speeds up the whole process, meaning your property will sell in less time. So why keep your home on the market longer than it needs to be? Call us at 312-450-8365 or email paulc@chicagostaging.com to schedule your free consultation.
Spring Cleaning Checklist
With spring selling season arriving, take the time now to polish your home to perfection.
1. Let the sun in. Make any room look brighter with clean blinds and windows. Mix a solution of one part white vinegar to eight parts water, plus a drop or two of liquid dishwashing liquid, for a green window cleaner. Spray on and wipe with newspaper to avoid streaks. (Washing on a cloudy day also reduces streaking.)
Check out the rest of article here.
Outdoor Staging
Since we're talking about warmer weather, remember that Home Staging doesn't just need to stop on the inside of the home! As the days are warming up and we're looking to get outside and enjoy it more and more, people are paying attention to the yard…sometimes just as much as the inside of your home.
Don't forget to take a look at your lawn and spruce it up if you're planning on selling. The front of your home can help create great curb appeal, and a great back yard can make for additional living space many consider a bonus. We can handle making sure you have an impressive patio set for your home for both appeal online and in-person.
Call us at 312-450-8365 or email paulc@chicagostaging.com to warm up your house for the market!